"Just like the lotus, we too have the ability to rise from the mud, bloom out of the darkness, and radiate into the world."
FREEDOM FROM OPPRESSION & VIOLENCE FOR ALL
RESILIENCE, EMPOWERMENT, DIVERSITY, EQUITY, INCLUSION
SUPPORT SURVIVORS. STRENGTHEN FAMILIES. EMPOWER COMMUNITIES.
IMPROVE SAFETY, HEALING & JUSTICE FOR SURVIVORS
Facilitate an effective community response through multidisciplinary collaboration
Provide specialized CAC & SVRC intervention, therapeutic & restorative services
Expand meaningful access through an accessible, culturally relevant & trauma-informed approach
Empower survivors as engaged participants & leaders
FOSTER FAMILY & YOUTH RESILIENCE
Cultivate a collaborative network of strength based support
Promote safe, stable, nurturing relationships & environments for children & families
Increase protective factors & reduce risk factors
Reduce likelihood of child abuse & neglect
Enhance child development
CULTIVATE JUST, EQUITABLE COMMUNITIES WHERE ALL PERSONS THRIVE
Build a visible network of support for survivors, families & allies especially for those underserved and exploited in our society
Inform, educate & engage people to take action
Recognize, reveal & address inequity & disparity
Celebrate the resilience of people surviving & thriving creatively in spite of oppression
Invoke shared values, deepen understanding, & amplify our collective impact
END CHILD ABUSE & SEXUAL VIOLENCE
Lotus is Kentucky's designated Children's Advocacy and Sexual Violence Resource Center for the Purchase Area Region. Our mission is to support survivors, strengthen families, and empower communities. At Lotus, we see the goal of recovery as not only surviving trauma but also opening up to the possibilities of hope, healing, and growth.
Lotus is committed to ending child abuse and sexual violence. We are working to cultivate a collective, unified community that meets survivors with compassion and a culture that simply does not tolerate interpersonal violence.
1984
Our efforts began in 1984 when Western Baptist emergency room nurses recognized a need. Western Baptist then installed a 24-hour helpline and volunteers were trained to assist and support victims. This was just the beginning. Educational programs began throughout the community and survivors of sexual offenses were offered counseling, medical assistance and legal guidance.
1987
The Western Baptist Hospital and the Paducah Cooperative Ministry Rape Victim Service, Inc. was established.
1990s
During the 90's we expanded our services and established our Paducah campus sexual abuse center on a beautiful new campus and offered more services in the Murray-Calloway County area.L
2007
We assumed the designation from the Cabinet for Health and Family Services as the regional children's advocacy program and established Kentucky's first Expressive Arts Therapies Center dedicated to working with victims of violence.
2018
We changed our name to Lotus, reflecting the exceptional courage, strength, and resilience of survivors and symbolizing enlightenment and reawakening to embody our community initiatives.L
We also established our Holistic Healing Center which provides a safe, nurturing environment and supports a holistic approach to healing and wellness.L
2019
We underwent our GROW Lotus renovation and addition of our main campus in Paducah. The purposeful design of the structures and grounds of our campus supports highly specialized intervention and restorative services as well as our community outreach and education initiatives. Our Sanctuary Project promotes health outcomes by fostering enhanced tranquility and therapeutic experience through green spaces specifically designed throughout our Paducah campus to meet the physical, psychological, social, and spiritual needs of survivors and families.
Present
Lotus launched the Hope Heal Grow Mobile, the first mobile children's advocacy center in the state, in 2022. As we continue to innovate our outreach and expand access to critical, life-saving services, we will open our Mayfield office in 2023.L
Lori Wells Brown, MS
Executive Director
Karen Durbin, CPA
Director of Finance
Amberly Haverstock
Director of Specialized Services
CHILDREN'S ADVOCACY CENTER TEAM
Nichole Wadley, MS, LPA
Forensic Specialist & Team Lead
Sarah Grimsley
MDT Coordinator
Megan Meade
Family Advocate
Bethany Vaughn
Family Advocate
Ivette Cope
Access Healing Advocate & Advocacy Team Lead
Megan Bell
Survivor Advocate
Forrest Hamilton
Advocacy Support Specialist
Amanda Harris, LCSW
Therapist & Therapy Team Lead
Taylor Daugherty, CSW
Therapist
Charis L. Gurrola, LPCC
Therapist
270-534-4422
ext. 16
Olivia Lanier, CSW
Therapist
270-534-4422
ext. 13
Emily McGee, M.Ed.
Therapist
270-534-4422
ext. 26
Ashley Wilson, MA, LPA
Therapist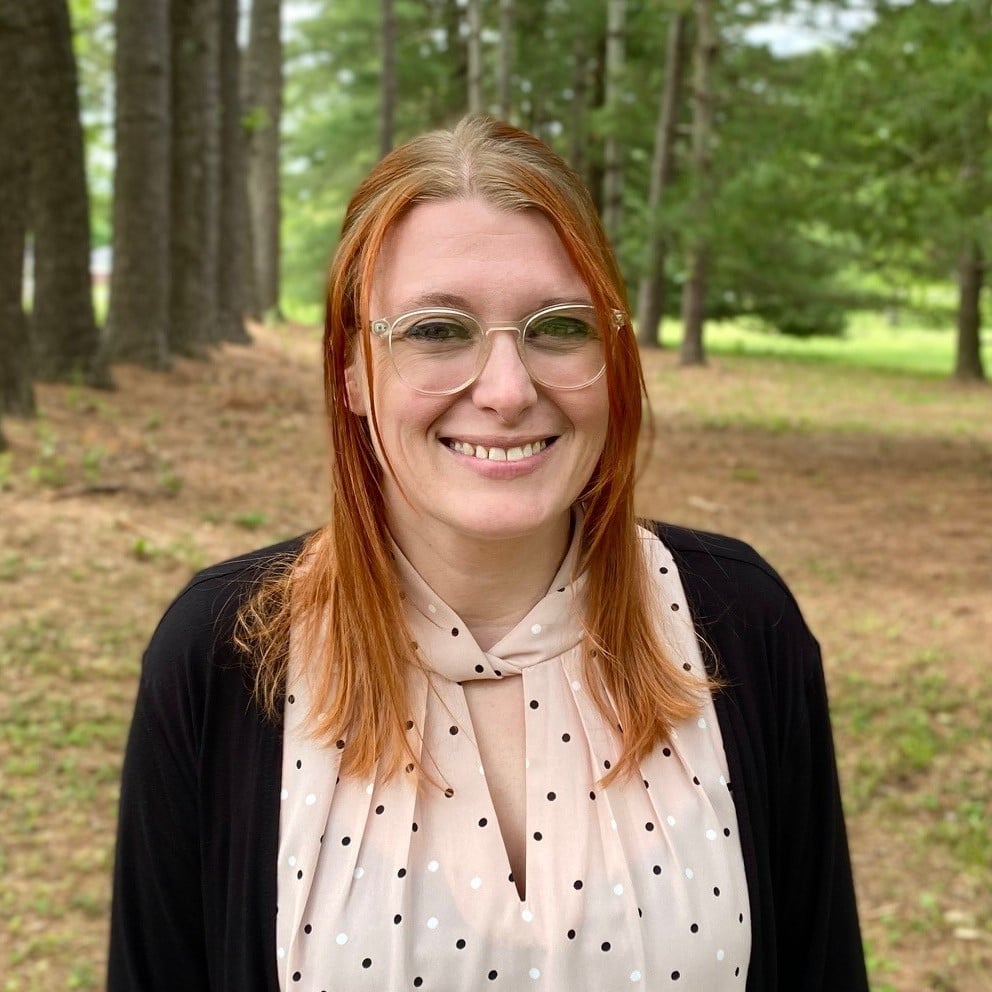 Kasey James
Service Coordinator
Paris Jones
Outreach & Education Specialist
Hadley Purcell
Outreach & Education Specialist
Grow your career at Lotus! We offer competitive benefits including:
Health, dental, and vision coverage
Generous paid time off and 11 paid holidays
Life and AD&D insurance
Retirement plan
Abundant training opportunities
Wellbeing resources, including access to Expressive Arts and Therapies Center, Holistic Healing Center, and a tranquil outdoor sanctuary
View current job openings at Lotus below.
Service Coordinator
Lotus Children's Advocacy & Sexual Violence Resource Center is looking for a full-time Service Coordinator responsible for coordinating services and operations. Primary responsibilities include answering phones in a professional manner and routing calls as necessary, greeting clients when they come into the center and creating a welcoming environment, scheduling client services, and providing program and operations support. This position serves as Lotus Safety Officer to maintain the safety and security of our facilities.
Applicants must possess strong communication, customer service, and organizational skills; and demonstrate proficiency in Microsoft Office. All qualified applicants will receive consideration for employment without regard to race, color, national origin, sex, pregnancy, sexual orientation, gender identity, religion, age, disability, veteran status, marital status, familial status, or any other protected class.
Job Type: Full-time
Pay: $38,000.00 – $42,000.00 per year
Benefits:
Dental insurance
Flexible spending account
Health insurance
Life insurance
Paid time off
Parental leave
Retirement plan
Vision insurance
Schedule:
Education:
High school or equivalent (Preferred)
Experience:
Microsoft Office: 1 year (Preferred)
Customer Service: 1 year (Preferred)
Work Location: In person
How to Apply
To apply, please email resume and cover letter to Amberly Haverstock, Director of Specialized Services, at [email protected] with subject line "Service Coordinator."
"I love working for an organization whose values align with my own. Lotus cares about their staff and has provided me with the support and opportunities I need to grow personally and professionally."
Lotus is currently seeking dynamic and diverse leaders to serve on our Board of Directors. Do you share our collective values? Do you have skill sets and perspectives that align with our strategies, goals, and needs necessary to successfully advance our Lotus mission?
Misty Cates
Chair
Harrah's Casino
Financial Controller
Ashley Parrott
Chair-elect
Baptist Health
Director of Operations
Jamie Walker
Secretary
Independence Bank
Trust Assistant
Tiffany Benberry
Self-Employed
Mental Health Counselor
Angela Copeland
Paducah Independent Schools
Director of Finance
Reis Driver
Baptist Health
Director, Business Development
Dr. Stephanie Ford
Murray State University
Assistant Professor,
Middle School Education
Rae Hall
Paducah Bank & Trust Co.
Teammate Experience Manager/HR Generalist 
Steven Luther
Baptist Health
Associate Vice President, Operations

Shannon Pace
Paducah Bank & Trust Co.
Small Business Relationship Manager 
Tennille Rushing
Mercy Health
Vice President of Medical Group Operations

Tiffany Scott
Baptist Health
Director of Operations

Mark Thompson
BFW Engineering
Business Development

Anna Turner-Abernathy
Ballard County Ambulance Service
Assistant Director

Lori Wells Brown
Ex-Officio Member
Lotus
Executive Director